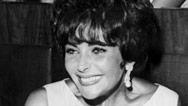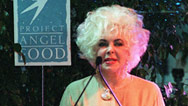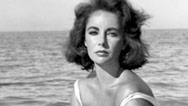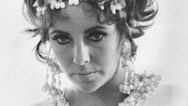 Although
Elizabeth Taylor
just died on Wednesday, wild rumors are already flying about who will inherit her vast fortune, estimated to be worth between $600 million and $1 billion, with over $150 million in jewelry alone. The day after the actress's death,
dailymail.co.uk
reported on Ms. Taylor's rocky final years - she suffered from a myriad of illnesses; insisted that everyone call her "Dame Elizabeth," not "Liz," including close friends; and surrounded herself with gay companions, including personal assistant Tim Mendelson, manager Jason Winters, and hairdresser José Eber, who were "completely devoted" to making her happy. She also spent hours with her Maltese dog, Daisy, who slept on a silk cushion next to the ailing actress. Aside from this, Ms. Taylor was survived by four children, Michael and Christopher Wilding, Lisa Todd, and Maria Burton, and 10 grandchildren, and founded two charities,
American Foundation for AIDS Research (amfAR)
and the
Elizabeth Taylor AIDS Foundation
.
With so many potential beneficiaries, who will inherit Dame Elizabeth's estate? According todailymail.co.uk, Taylor's children believe that their mother's Last Will will be filed for probate as early as this week and manager Jason Winters will be a major beneficiary of the estate, along with amfAR and the Elizabeth Taylor AIDS Foundation. Stay tuned for updates.